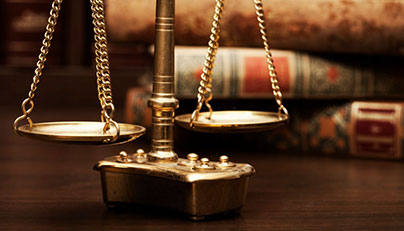 Commercial Litigation
The Law Office of Jeffrey S. Kimmel's commercial litigation practice also dates back to our firm's founding. Whereas a regular collections case involves a precise amount due which can be verified via documentary proof such as invoices or account statements, other types of collections cases will fall under our broader "commercial litigation" umbrella.
Here are a few examples of commercial litigation matters:
Cases where our client has documentation showing a precise amount owed, but the debtor answers our lawsuit and disputes the claims or asserts counterclaims, necessitating further litigation of the matter.

Cases where our client lacks documentation showing the precise amount owed or where the client must obtain records or other proof first from the debtor in order to prove the amount owed.

Cases where the value of the goods delivered or services performed is unclear or in dispute and must be determined by the court at a hearing called an "inquest." (At the inquest, the court assesses the proper damages to award before issuing a judgment.)
These are just a few general examples, and there are certainly other situations in which a regular collections matter necessitates litigation; however, the good news is that while commercial litigation may sometimes take longer and become more contentious, it will not necessarily always be more complex or costly to you as a client.
Our streamlined approach to litigating collection matters minimizes the time frame as much as possible, and we will always keep you apprised of your case status and progress every step of the way.
The Law Office of Jeffrey S. Kimmel has successfully litigated countless commercial matters and recovered hundreds of thousands of dollars for our clients. We will fight aggressively on your behalf to recover the funds you're owed as swiftly as possible.
Contact us now for a free consultation.