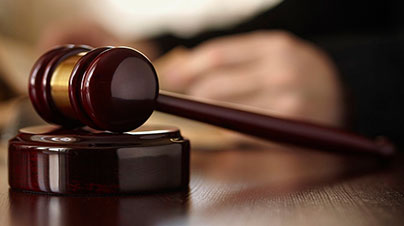 Judgment Enforcement
Whether we litigate a commercial collection case all the way to trial and win a verdict, or your client or customer ignores our lawsuit completely and never answers or appears, the result in both instances is the same: you will be awarded a money judgment that creates a lien against certain assets of the defendant.
Upon successfully obtaining money judgments for our clients, most proceed to enlist us to pursue judgment enforcement, especially if they have specific knowledge of particular assets in their debtor's possession. There are several methods of judgment enforcement, and the one we will deploy depends on the circumstances of the case. Here are some examples of the tools at our disposal:
Seizure and sale of physical assets via property execution and levying

Seizure of funds in bank accounts

Attachment and garnishment of wages

Collection of debts other parties owe to your client or customer

Docketing the judgment properly to obtain a lien on defendants real estate holdings

And more
Even if we didn't handle your lawsuit from the beginning, we are more than happy to step in and handle enforcement of a money judgment you previously obtained. We work with sheriffs and marshals around the state who will seize property and funds on your behalf. And if we aren't sure what kinds of assets your client or customer possesses in New York or New Jersey, we can use post-judgment enforcement litigation tools like subpoenas to force them to appear for a deposition or respond in writing to questions so that we can discover any and all assets they possess.
The Law Office of Jeffrey S. Kimmel successfully enforces money judgments throughout New York and New Jersey, and we will work tirelessly within the bounds of the law to recover any and all assets using all tools at our disposal to make you whole again as swiftly as possible.
Contact us now for a free consultation.